FAAC's primary programming includes monthly "Art Experience" events open to the general public and held alternately in the communities of Tionesta and Marienville.  These include showings of art-related movies, musical performances, art history lectures, art demonstrations and workshops, garden and building tours, art exhibits and more.  These events are held the third Friday of each month from May through October.
One-day field trips – or group tours – are organized periodically to venues of artistic interest.  These opportunities are promoted on our events calendar, as well as on our Facebook page, in local newspapers, and flyers posted in local libraries and other public places.
Board meetings are open to the public and held at 6:00 pm on the last Wednesday of each month at the Forest County Visitor Center, at 422 Elm Street in Tionesta.  If you have ideas to share, or would like to become involved in our efforts, please join us!
Upcoming Events
Sep
27
Wed
Phipp's Conservatory Field Trip

@ Elm Street Parking Lot
Sep 27 @ 7:30 am – 6:00 pm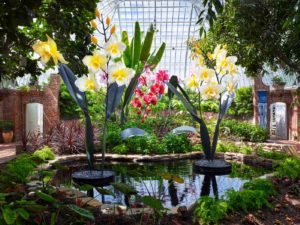 Join us on our Phipp's Conservatory field trip to view "Super. Natural. Glass Art by Jason Gamrath." We've chartered a 28-passenger bus for Wednesday, Sept. 27th and will depart at 7:30 am from the Elm Street parking lot in Tionesta. Lunch will be at a restaurant near the Phipps, and we will return to Tionesta at 6:00 pm. Tickets are $17.95/person (plus lunch) and must be paid in advance. Call Nancy at 814-758-0052 to reserve your seat! https://youtu.be/MU4Oly991PY
Oct
25
Wed
FAAC Board Meeting

@ Forest County Visitor Center
Oct 25 @ 4:00 pm
Monthly board meeting…..members and public welcome!